Children's Programs
Most Sundays, young people in Kindergarten through Grade 7 begin in the service with their families. Following the "Message to Children", teachers accompany children to their classrooms. All groups meet until 11:15 a.m. to allow for an hour-long session. Parents of infants to Third Graders are asked to pick up their children in the classrooms at 11:15 a.m.. Older children are dismissed to Coffee Hour.
Little RE: 0-4 years
The youngest children are warmly welcomed in our nursery/toddler classrooms on the lower level by volunteer teachers, our dedicated teen assistants and Dawn Van Patten, our Assistant Director of RE. Parents are invited to bring their children to the classroom fifteen minutes before worship service begins (9:45 a.m.).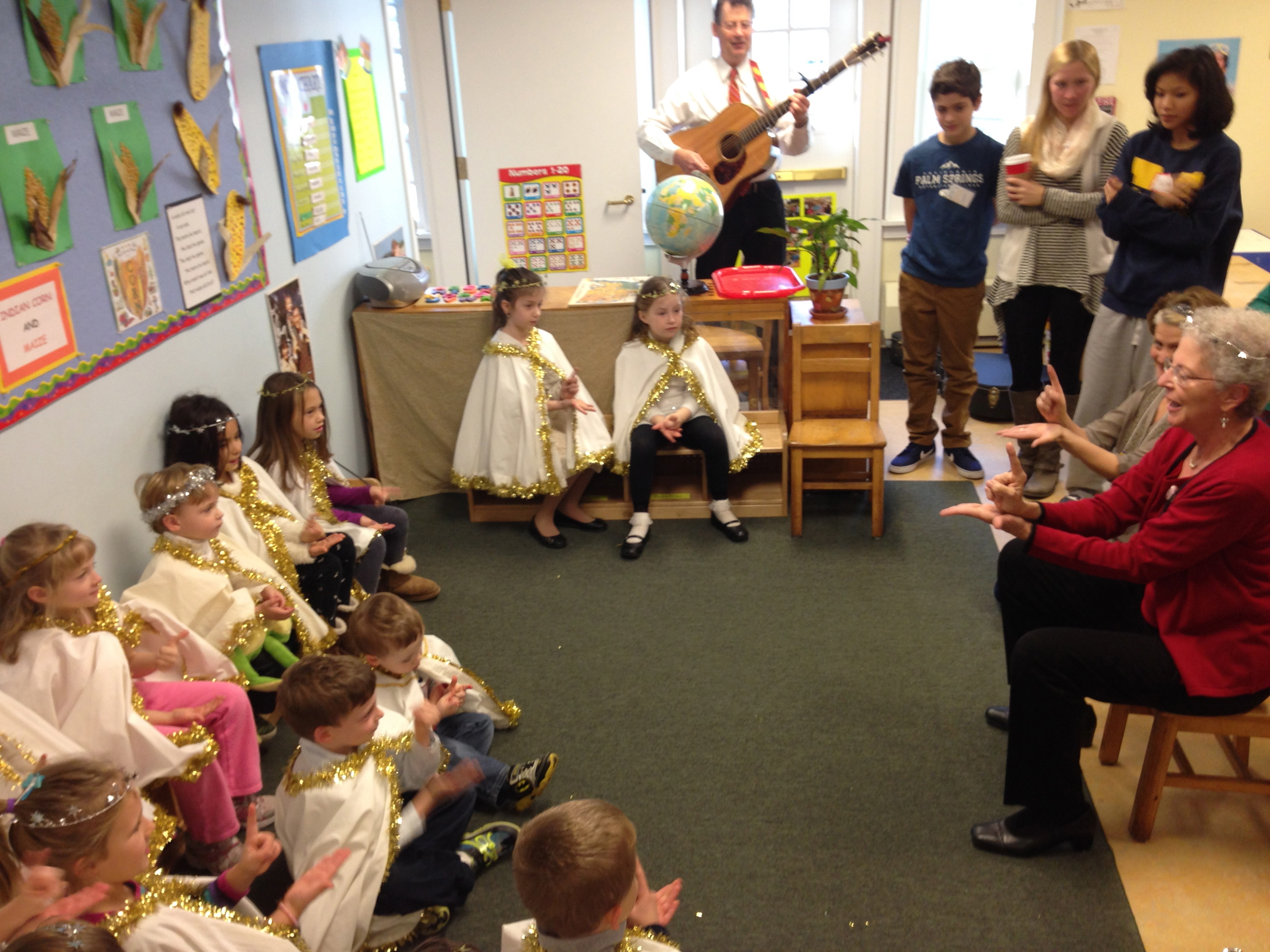 Spirit Play: Kindergarten and Grade 1
Spirit Play is an engaging approach to religious education based on the Montessori method and Unitarian Universalist  principles. Children are told a story and then encouraged to explore "wondering questions" through learning centers and art activities.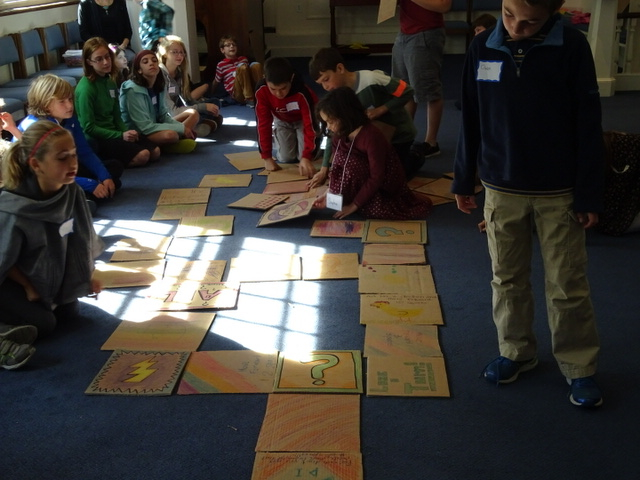 Living Our Principles: Grade 2 and Grade 3
Based on a curriculum called "Free to Believe," our Grade 2 and Grade 3 classes will use the Unitarian Universalist principles as a starting points for exploring values, beliefs, and spiritual practices. The sessions will include hands-on activities, stories, games, songs, and conversations.
Faith in Action: Grade 4 and Grade 5
What tools does Unitarian Universalism offer for the challenges of life?  Our Grade 4 and Grade 5 classes will learn in a fun engaging way about Faith, Questioning, Integrity, Flexibility, Reflection, Expression, Democratic Process, and Power. They will also take an active role in the Unitarian Universalist Service Committee's Guest at Your Table program.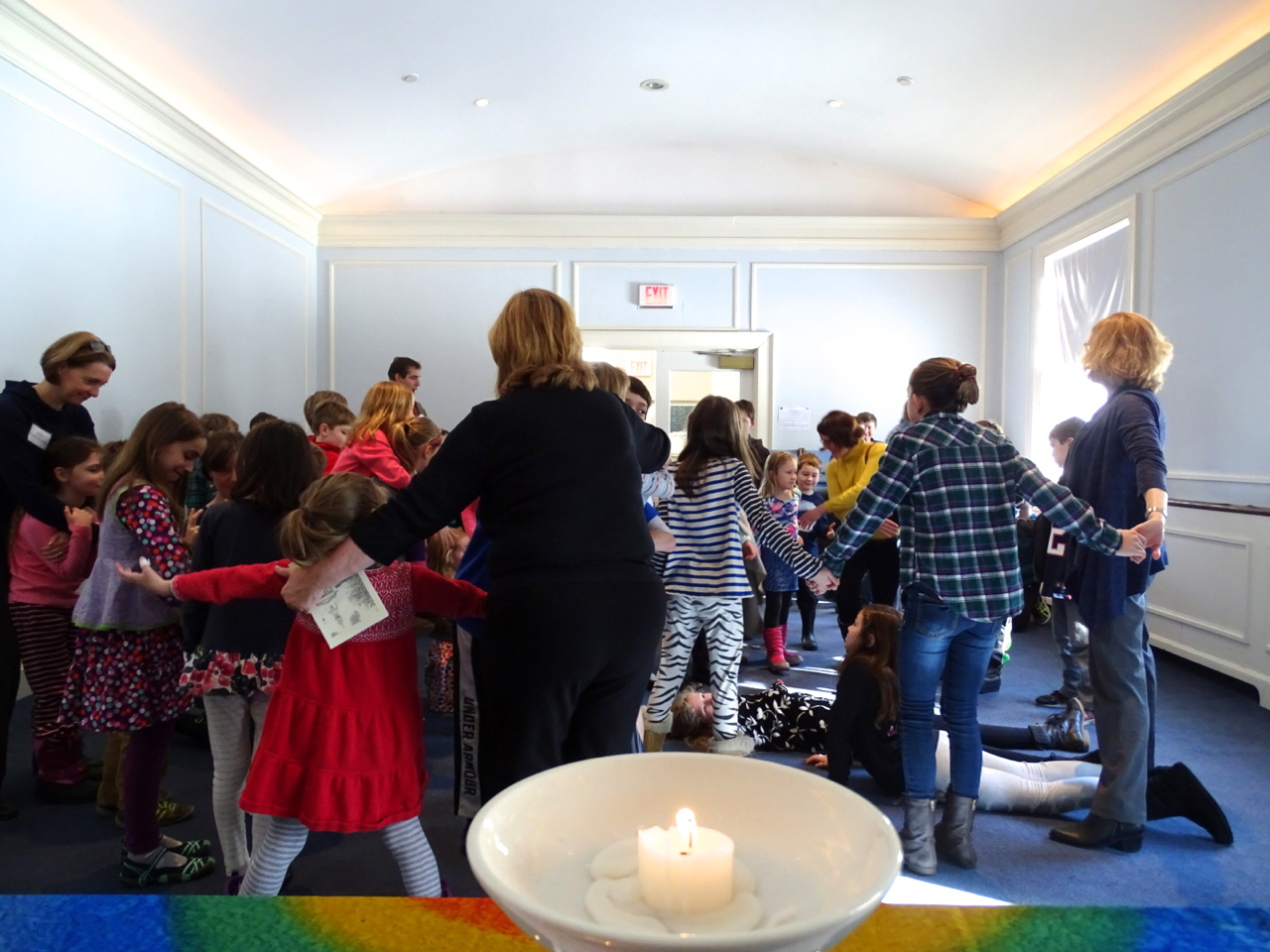 Save
Save
Save
Save
Save
Save
Save
Save
Save
Save
Save
Save
Save
Save
Save