Upcoming Congregational Events
Upcoming Events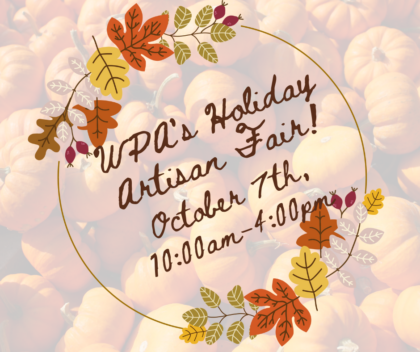 WPA Holiday Artisans Fair
Saturday, October 7th, 10:00am-4:00pm (Rain Date: Saturday, October 14th)
The Women's Parish Association is happy to bring a popular artisans fair to you once again! The front grounds of First Parish will be filled with your favorite and new artists, artisans, photographers, artisan food vendors, crafters, florists and the popular WPA Boutique folks who will be showcasing and selling their newest works and curated treasures for your browsing and shopping pleasure for yourselves and upcoming holiday gifts.
Come with friends and socialize while dining on snacks and lunch items provided by onsite food vendors. This is a major fundraiser that supports various First Parish facilities needs and many good causes that improve and save precious lives.
To volunteer your time or rent a space, contact Dian Pekin.