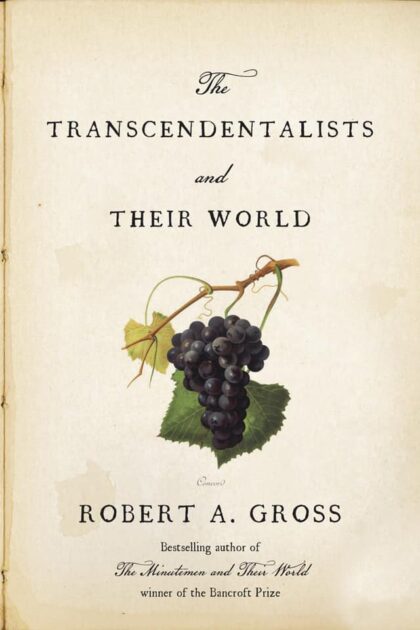 A Community in Ferment: The Transcendentalists and Concord's First Parish
Sunday, June 6, at 2:30 p.m., via Online Presentation
In his new book, The Transcendentalists and Their World, Prof. Robert Gross examines how everyday life in Concord, Massachusetts entered powerfully into the works of the thinkers whose groundbreaking philosophy and literature would spread from Concord to all corners of the earth. We'll broadcast a live interview with Prof. Gross from the historic parlor at First Parish in Concord. He'll share his insights on the Parish's place on the front lines of the religious and political upheaval that swept Concord and the nation two centuries ago.
Robert A. Gross is the James L. and Shirley A. Draper Professor of Early American History Emeritus at the University of Connecticut. His books include The Minutemen and Their World, a paradigm-shaping study of Concord during the American Revolution. It won the prestigious Bancroft Prize and became a perennial bestseller. He has written for such periodicals as Esquire, Harper's, the Boston Globe, and the New York Times, and his essays have appeared in The American Scholar, New England Quarterly, Raritan, and Yale Review.
Sponsored by the Transcendentalism Council of First Parish in Concord, MA. Requested donation $10. To receive a link to the online presentation, please go to tinyurl.com/CommunityFerment and register by clicking the Ticket button.