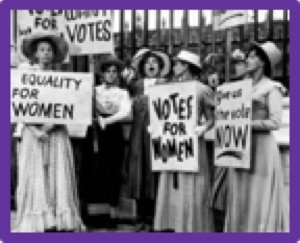 Centennial Celebration
Celebrate the ratification of The 19th Amendment which gave women in the United States the right to vote, the founding of The League of Women Voters & on-going work to preserve and strengthen our democracy.
The Women's Suffrage Centennial Celebration that was scheduled for
Saturday, March 14, 6:00 p.m.
at First Parish in Concord,
20 Lexington Road, Concord, MA has been postponed as a precautionary measure until more is known about the nature and transmission characteristics of the Coronavirus Disease 2019 (COVID-19).
Be well and stay tuned for announcements of the rescheduled date!