High School-aged Youth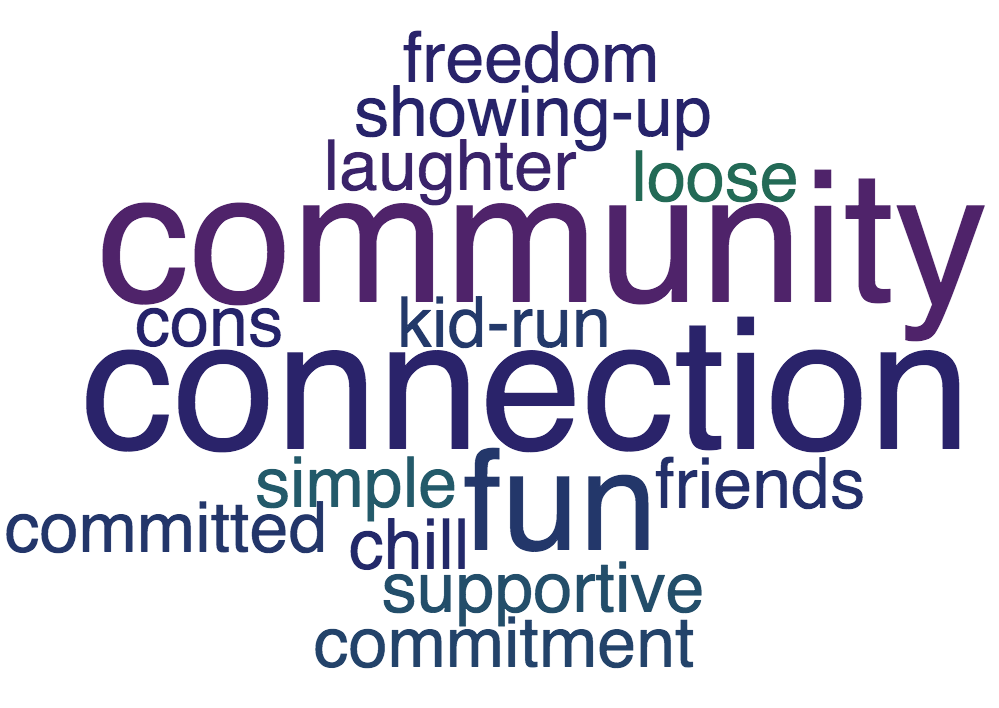 "What word comes to mind when you think of an AMAZING youth program?"
(Answers from FPC Youth Leader Meeting, 9/9/18)
First Parish in Concord High School-aged teens are planning gatherings in the spirit of fun, connection, and social action through out the year. Stay tuned for upcoming events and more information!
Youth Team
The Youth Team is a group of youth leaders and a few caring, connected adults who meet to coordinate First Parish's youth programs. If you are interested in a fun leadership opportunity, contact Amy or one of the youth leaders for more information.
Get Involved in our UU movement

Learn about the sacred, about others, about yourself. Discover what it means to have a personal faith that is anchored by diversity and acceptance. Check out "Blue Boat," the UUA Youth and Young Adult Ministries blog. Find ways to get engaged. Read about our contemporary curricula. Explore our service opportunities. You'll see that Unitarian Universalists are always creating opportunities for youth who want to put their faith into action.
Save
Save
Save
Save
Save
Save
Save
Save
Save
Save
Save
Save
Save