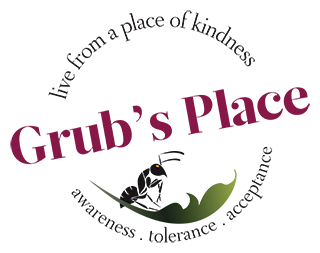 Grub's Place, a Musical, starring Terry Rothermel as Grub and Simone Tricca as Mirabel, written and composed by Jane Blumberg, directed by Francene Amari and produced by Claudia Nimar, opens March 31st in Concord.
This delightful musical set in an ant colony, explores community life and is enlivened by a praying mantis, irreverent fireflies, and a past-her-prime reclusive spider. Turf battles, jealous hearts and prejudice threaten the colony's survival. Musical numbers Dear, Dear, Friend and Community Hymm, will be memorable.
Tickets are $20.00 adults and $10 students, and can be purchased at coffee hour and the church office or on-line at MKTix.com. General admission. Proceeds go to Dignity in Asylum.
You can download the Grub's Place Poster.