Coming of Age
Fall Retreat at Camp Takodah, 2018
Coming of Age: Grade 9

Coming of Age in Unitarian Universalism is an important step on the path to adulthood. While exploring life's big questions, each participant learns more about themselves, experiences a supportive community, and articulates a personal value system. This yearlong program includes three overnight retreats and culminates in a special service on Sunday, May 3 when each youth will present a personal credo statement of belief.
This year the co-leaders of Coming of Age will be Kristin Moore and Gib Metcalf.  Kristin is a member of First Parish in Concord and has volunteered in many ways including teaching Religious Education, singing in the Choir, and as one of the Executive Elves of our Children's Holiday Craft Fair. Gib is a member of First Parish in Concord and has served as a mentor in previous COA years.  He has served on the Finance Committee and currently sings in the Adult Choir.
The 2019-2020 Program Overview is available below including dates of the Sunday Sessions and Retreats. Coming of Age meets on Sunday afternoons: 4:00 to 6:00 pm.  There is a fee of $300 to cover retreat accommodations and materials payable in the Fall. Scholarships are available.
Please contact Amy if you have any questions: afreedman@firstparish.org
Download Program Overview: COA2019_2020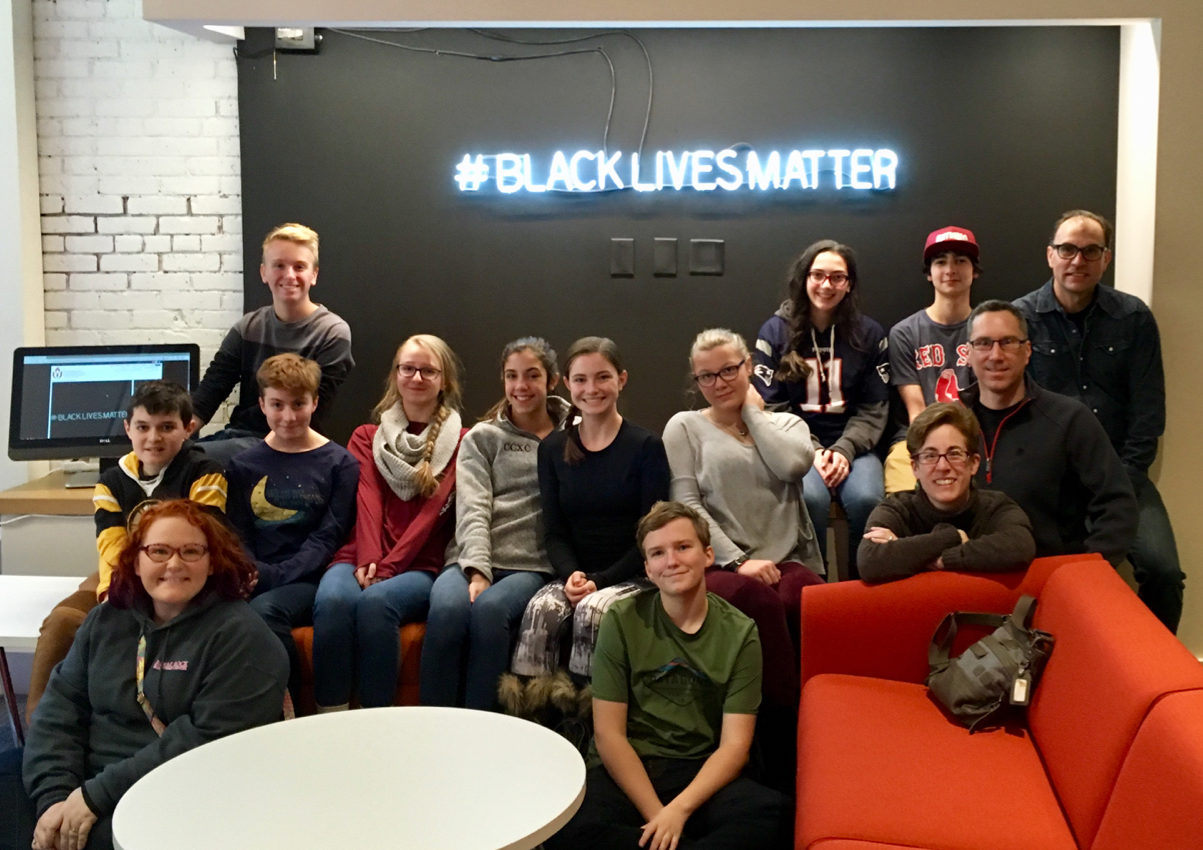 Visit to Unitarian Universalist Association in Boston, 2017
Save
Save
Save
Save
Save
Save
Save
Save
Save
Save
Save
Save
Save
Save