Governance
Unitarian Universalist congregations practice congregational polity, a form of governance for communities of faith. Each congregation of the Unitarian Universalist Association self-governs and is a separate religious community joined together in a formal association or relationship through our covenant to affirm and promote the seven UU principles. Congregational polity gives the members of the congregation the right to govern and support the congregation, independent of a larger hierarchical structure outside of the congregation.
First Parish in Concord self-governs through a collaborative leadership model grounded in the Unitarian Universalist principles, the mission of the congregation, the church bylaws and operational policies and procedures. The diagram below displays the working relationship between the Congregation, Standing Committee and Senior Minister as Head of Staff.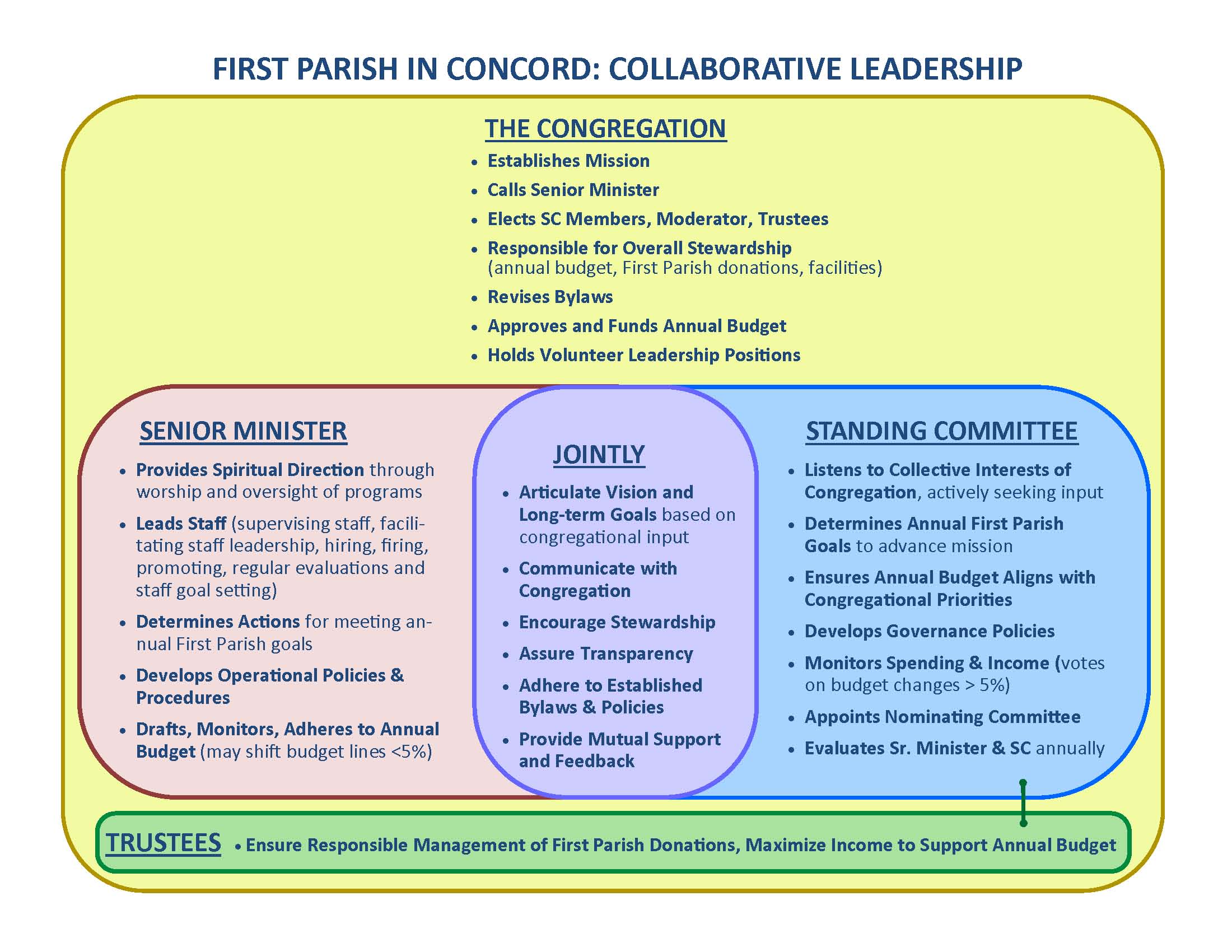 The congregation of First Parish in Concord governs itself democratically. Usually one Annual Meeting a year in June suffices to elect officers, pass a budget for the following year, and decide matters of importance.
Standing Committee
Month-to-month governance of the congregation falls to the elected Standing Committee working in collaboration with the Senior Minister. The Standing Committee has nine members plus the Clerk and Treasurer, and members are elected for three-year terms, with the possibility of serving two terms. The Standing Committee internally elects its Chair.
All members of the Standing Committee have liaison duties to various committees of the church. Additionally, the Standing Committee supervises the Senior Minister and evaluates his or her work each year. The Standing Committee also evaluates its own work, with input from the Senior Minister.