UU the Vote at First Parish in Concord

The 2020 elections will be the most important in living memory. That's why, on January 12, the UUA launched UU the Vote to support congregations and UU organizations in activating thousands of UUs to mobilize voters, counter voter suppression, and to engage in spiritually grounded, values-based issue conversations with voters in their communities.
First Parish in Concord UU the Vote Mission and Goals
We will work collaboratively with our social justice partners and focus primarily on increasing voter turnout and countering voter suppression of marginalized populations and youth. We also plan to have activities that will support efforts in key states where the need is greatest.
Our goals are to:
Involve as many members of the congregation as we can

Have an impact on the 2020 election that reflects our values as Unitarian Universalists
To date we have established partnerships with Concord Indivisible and the League of Women Voters Concord-Carlisle, and we are working to identify other partners that are focused on youth and marginalized voting populations.
To achieve our goals we will:



Publish a

calendar

of First Parish and other nearby voter mobilization events, and communicate regularly with the congregation about upcoming activities.
Provide voter registration training and voter education events.                                                
Partner with other organizations to help register and provide voting information to under-represented groups in Massachusetts and out of state using multiple means, such as post carding, letter writing, texting, phone banking, and in-person meetings.
Collaborate with the Religious Exploration staff to help our children learn about the voting process.
Assist our congregation members in communicating our UU values through personal conversations, social networking, writing letters to the editor and oped pieces.
Collaborate with the Pastoral Care Minister and Lay Ministers to identify spiritual resources that can support you through this extraordinary time.
Some Suggested Activities
Encourage family members, friends and neighbors to check their voter registration and register to vote at

vote.org

.
Participate in a bi-weekly huddle at

Concord Indivisible

to encourage voter registration and voting by writing letters & postcards, making phone calls and learning text-banking.
Teach children the importance of voting our values. Bringing children to the voting booth can be a powerful way to model good citizenship, UU values, and support for our democracy! Here's a fun learning session about voting for ages 7-12..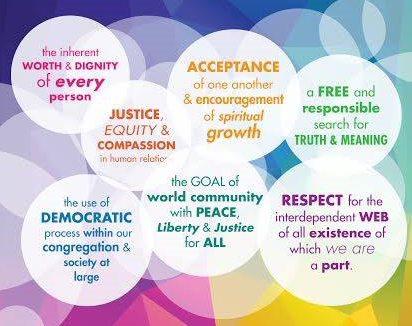 Volunteers
To volunteer, or to suggest new activities, please contact Fred Van Deusen.
First Parish in Concord UU the Vote Steering Committee
Lilian Anderson, Mary Ann Barton, Adrienne Betancourt, Wendy Holt, Sally Lewis, Sue St. Croix, Fred Van Deusen