UU the Vote at First Parish in Concord

The 2020 elections will be the most important in living memory. That's why, on January 12, the UUA launched UU the Vote to support congregations and UU organizations in activating thousands of UUs to mobilize voters, counter voter suppression, and to engage in spiritually grounded, values-based issue conversations with voters in their communities.
First Parish in Concord UU the Vote Mission and Goals
We will work collaboratively with our social justice partners and focus primarily on increasing voter turnout and countering voter suppression of marginalized populations and youth. We also plan to have activities that will support efforts in key states where the need is greatest.
Our goals are to:
Involve as many members of the congregation as we can

Have an impact on the 2020 election that reflects our values as Unitarian Universalists
To date we have established partnerships with Concord Indivisible and the League of Women Voters Concord-Carlisle, and we are working to identify other partners that are focused on youth and marginalized voting populations.
Some Suggested Activities
Encourage family members, friends and neighbors to check their voter registration and register to vote at

vote.org

.
Participate in a bi-weekly huddle at

Concord Indivisible

to encourage voter registration and voting by writing letters & postcards, making phone calls and learning text-banking.

Write Reclaim Our Vote (ROV) postcards to citizens in the south who may have difficulty accessing the ballot box because of active and passive voter suppression.

Packets are available for pickup in Concord. Contact Leslie Fisher at

lesliefisher@treitman.com.

Join the

Ask Your College

nonpartisan campaign to urge colleges and universities to empower every eligible student to vote. Volunteers ask a college they are connected to (alum, faculty member, parent of child who attends) to commit to actively working toward the goal of full student voter participation.

Teach children the importance of voting our values. Bringing children to the voting booth can be a powerful way to model good citizenship, UU values, and support for our democracy! Here's a fun learning session about voting for ages 7-12..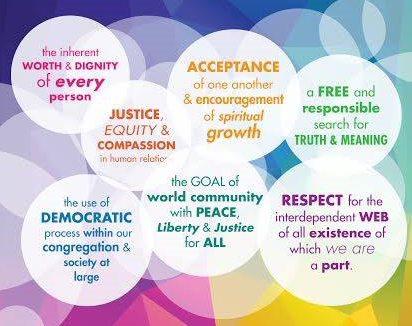 Volunteers
To volunteer, or to suggest new activities, please contact Fred Van Deusen.
First Parish in Concord UU the Vote Steering Committee
Lilian Anderson, Mary Ann Barton, Adrienne Betancourt, Wendy Holt, Sally Lewis, Sue St. Croix, Fred Van Deusen