Our Ministers and Staff
Ministry
Howard N. Dana
Senior Minister

Rev. Howard N. Dana has been the Senior Minister at First Parish in Concord, Massachusetts (Unitarian Universalist) since August 2013. In his time with the church the congregation has seen its commitment to Religious Education and Social Justice grow. It has also increased its budget and cared for its historic property. Prior to his settlement in Concord, Rev. Dana was minister at the Unitarian Church of Harrisburg, Pennsylvania for 13 years.
Originally from a family-run cattle ranch in Montana, Rev. Dana found his way to Unitarian Universalism after college when he moved to Portland, Oregon. His experience at First Unitarian Church of Portland rekindled a long-felt call to ministry, sending him to seminary at Starr King School for the Ministry in Berkeley, California, in 1995.
Rev. Dana is currently President of the Senior Ministers of Large UU Congregations (SMOLUUC) and a member of the national board of the UU Partner Church Council (UUPCC). In his off hours, Rev. Dana likes to kayak, contra dance, bike, travel, garden, and cook.
Amy Freedman
Minister of Religious Education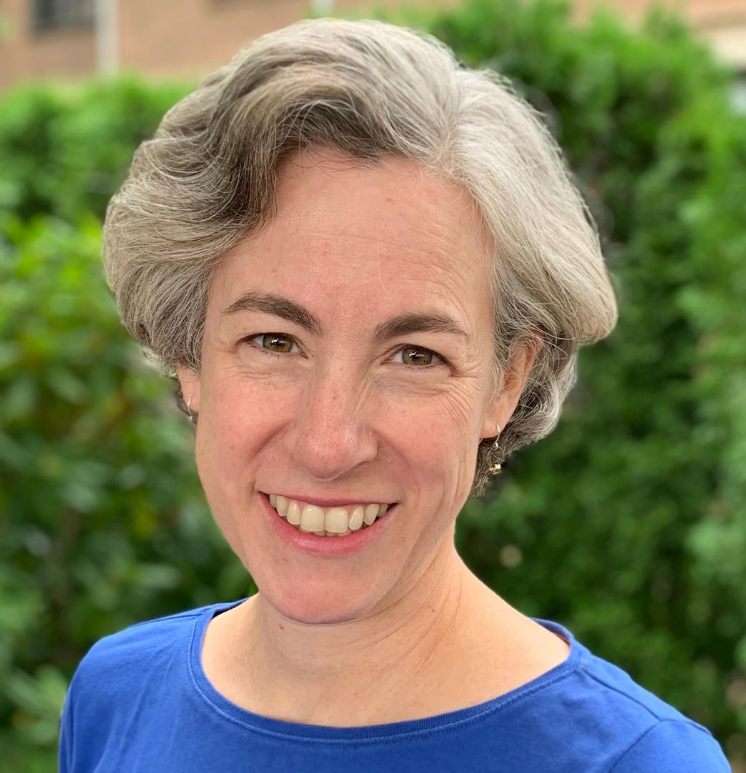 Rev. Amy Freedman is a lifelong Unitarian Universalist with a depth of experience in religious education, shared ministry, and creative arts. She comes to us after serving as the Consulting Minister of First Church in Boston where religious education, worship, and leadership development were part of her portfolio. She has served UU congregations as a Director of Religious Education, Consultant, Interim, and Parish Minister since 1996. For ten years, she served as the Senior Minister of Channing Memorial Church in Newport, RI.
Liz Weber
Minister for Pastoral Care

Rev. Liz Weber has a heart for pastoral care and building community. She came to First Parish in 2019 after serving as a chaplain resident at Mass. General Hospital. Prior to that, she was the intern minister in Reading, MA. Liz is an alumna of Andover Newton Theological School. In addition to her M.Div., she holds certificates in pastoral care and in religion and conflict transformation. Before seminary, Liz was a lay leader for over fifteen years. She sees church as a place where we can bring our whole selves, brokenness and all, and where we can practice being our best selves. Liz's first career was as an American Sign Language interpreter. Her hobbies include hiking, woodworking, and singing with friends.
Margie Saphier
Affiliate Minister

Rev. Margie King Saphier has served as a Hospice chaplain, and Associate Minister for Pastoral Care. Presently she is Affiliate Minister at First Parish in Concord, MA serving as Community Minister for Restorative Justice. In this capacity she is the Chairperson of the Board of Directors of Partakers and works closely with Arthur Bembury, Partakers' Executive Director. She also serves as the First Parish's liaison to Louis D. Brown Peace Institute in Dorchester, MA. Prior to ministry Margie served as a public health nurse, pediatric nurse practitioner, and an advocate for families when their child was hospitalized. Throughout her professional life, Reverend Saphier has been committed to those who are disenfranchised, helping them to "find their voice" as they struggle to meet their needs, as well as the needs of their families.
Staff