Meet Our New Minister for Pastoral Care!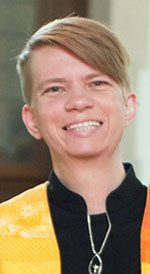 Rev. Liz Weber is our new Minister for Pastoral Care at First Parish in Concord.
Currently, she offers pastoral care to individuals and families across the lifespan as a chaplain resident at Mass. General Hospital. Previously, Liz was the intern minister at the UU Church of Reading. Her ministry there included supporting the church's pastoral care teams and leading a bereavement group.
Liz will begin work here on Sunday, September 1, 2019.
Homecoming Picnic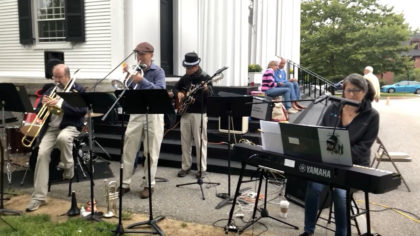 Sunday, September 8, at 5:30 p.m.
All ages. All First Parish. Bring your whole family. Visit with your friends and catch up on the summer news, enjoy the music and meet other First Parish folk. This is an evening for everyone. Potluck Dessert. Please bring: a finger food dessert to share; your own picnic, food and beverage. No admission charge. Mark your calendar now.
Upcoming Events
Joyful music from Ellington's Sacred Concerts including It's Freedom and David Danced. Classics like Satin Doll, Solitude, and I'm Beginning to See the Light