COIC/Institutional Change
 

"We can never be the bearers of love and justice that the world so desperately needs if the foundation that sustains us is still perpetuating the very problem we long to solve."
Sofia Betancourt, GA 2018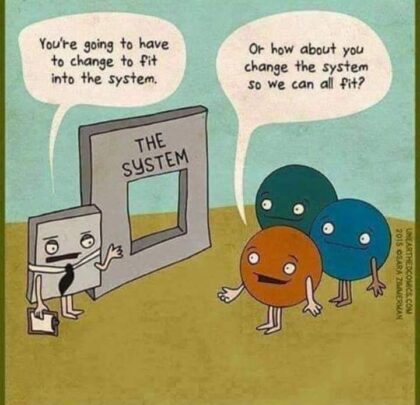 I want to know more about COIC History
News
March 13, 2023 Update
Wonderful news! Several UU churches in the Greater Boston Area are co-sponsoring ONLINE Jubilee Three Anti-Racism Training next fall, led by Paula Cole Jones. This is a deeply powerful, eye-opening, even life-changing weekend — an opportunity to collaboratively learn more about systemic racism.
We'll publish registration information as soon as it's available. For now, all you have to do is hold these dates: 
Friday, October 20, 2023 – 6:00pm to 9:00pm ET

Saturday, October 21, 2023 – 9:00am to 8:30pm ET

Sunday, October 22, 2023 – 12:00pm to 6:30 ET
March 5, 2023 Update
Many, many families of White Americans today are related to Black Americans today, part of the legacy of slavery. This Code Switch podcast from NPR tells one story of how two sides of a family worked to come together, across racial divides. Listen to the episode, Black History's Family Tree. 
February 27, 2023 Update
Paula Cole Jones, one of the creators of the powerful Jubilee Three Anti-Racism Training is convening a Zoom meeting on March 8, 2023 from 7-9:30 PM on the two topics of Land Acknowledgements and The Doctrine of Discovery — both of which have a profound impact on our exploration of our own history and the UUA's proposed adoption of the 8th Principle. There is no cost. Simply click to pre-register. 
February 19, 2023 Update
This coming Tuesday, February 21, 2023 between 5-7 pm please consider attending an online film screening of the documentary Fighting Indians which chronicles the last school in the state of Maine that didn't want to give up its Native American mascot – despite a state law prohibiting such mascots in all public schools.
It's a film about a small community coming to terms with its identity, history, and relationship with indigenous neighbors. The film will be followed with a conversation with the filmmakers and a representative of the Passamaquoddy.  Register in advance to get the link HERE.
February 13, 2023 Update

We're hearing a lot of political talk about critical race theory and how it shouldn't be taught in public school. Seven states have already banned it (Idaho, Iowa, New Hampshire, Arkansas, Tennessee, Oklahoma, Florida) Efforts are underway to ban it in sixteen more. But what exactly does the ban prohibit? Click to read AN EASY INTRODUCTION from CNN.
February 4, 2023 Update
Many members of the FP community are expressing an interest in creating a Land Acknowledgement at the start of our worship services. Members of COIC have researched this idea and found it requires more work to "lay the foundation".
Here are two resources for those who want to learn more:
An article: Do Indigenous Land Acknowledgements Do More Harm Than Good?
A Podcast: Untying Knows: Beyond Land Acknowledgement from the Harvard Kennedy School's Ash Center program,  Institutional Antiracism and Accountability.
January 29, 2023 Update
Three links of interest to today:
1. Registration for the ONLINE spring term of Beloved Conversations: Within begins February 1 and ends February 28, 2023. This powerful anti-racist training, offered by Meadville Lombard Theological School, runs from March 13- May 29, 2023. COIC believes this is training ALL of us should do. Talk with Rev. Paul Langston-Daley about getting reimbursed for the registration fee.
2. A link to the full UUA Article II Report which has interesting background information about how the group arrived at their new recommendations. These recommendations would replace the current Eight Principles used to guide and define our denomination.
3. In light of the recent killing of Tyre Nichols, you may find this article, Yes, Cops Can Be Racist relevant.
January 28, 2023 Update
Wondering why DEAI*, anti-oppression and anti-racism work are getting so much attention now?
Curious about why some people call the United States a racist country?
Explore aspects of our history that we DIDN'T learn about in school, by attending one of the upcoming viewings of the award-winning documentary, Who We Are: A Chronicle of Racism in America.
We encourage all members and friends of First Parish to attend one of the following screenings:
Tuesday, February 7, 2023, 6 PM. Gleason Library, Carlisle
Saturday, February 11, 2023, 1 PM. Fowler Library, Concord
Sunday, February 12, 2023, 2 pm at First Parish, sponsored by our own Racial Justice Action Group (RJAG).
*diversity, equity, accessibility, and inclusion
January 20, 2023 Update
A family foundation has just given ALL its remaining money to fund a new, free newspaper for the Black community in Baltimore. Read more.
January 19, 2023 Update
Do we get accurate information about the number of people shot and killed by police? 
Are shootings reported accurately to the FBI database? 
How much more likely is it that police will shoot a Black American?
An article in the January 11th issue of The Washington Post tracks more than eight thousand fatal police shootings since 2015. Find out what their investigation found.

January 17, 2023 Update
To fulfill our charge from the Standing Committee, COIC is regularly sharing information and articles we have found helpful in thinking about how to closer align our UU values of equity, inclusion, and diversity with our church policies and procedures.
January 3, 2023 Update
The First Parish Commission on Institutional Change (COIC) is studying how to better align our policies, practices, and procedures with our UU values. To help all of us expand our understanding and prepare for future congregational discussions about change, we are periodically recommending interesting readings. 
This week, we recommend an article from The Boston Globe entitled, "Why Some Young Black Bostonians are Choosing to Move to the South" by Tiana Woodard from November 5, 2022.
If you have a Boston Globe Subscription, you should be able to use the this direct link:
If you do NOT have a Globe subscription, you can read the article here.
Please visit this page again.  We will be updating regularly.