COIC/Institutional Change
 "We can never be the bearers of love and justice that the world so desperately needs if the foundation that sustains us is still perpetuating the very problem we long to solve."
Sofia Betancourt, GA 2018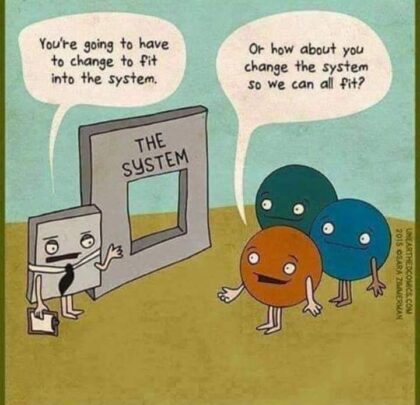 I want to read the First Parish COIC Report to the First Parish Standing Committee.
I want to read the BLUU 2022 Report on it's origins and accomplishments.
I'm looking for COIC Anti-Oppression Resources
I want to know more about COIC History
I'm interested in Past Updates (2021, 2022)
News
September 19, 2023 UPDATE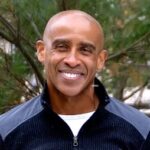 Don't miss our upcoming program, "Raising Consciousness and Confronting Social Bias in Concord: with noted therapist, social worker, and Assistant Professor at Wheelock College, Dr. Carlos Hoyt.
Coming Thursday, October 12, 2023, 6-8:30 PM, at Concord Academy, 166 Main St. in Concord
The First Parish Commission on Institutional Change (COIC) and the Racial Justice Action Group (RJAG) are co-sponsoring a special event, to provide an opportunity for us all to learn more about bias within our own community.  
This is a unique opportunity to hear neighbors recount their personal experiences and we anticipate an enriching discussion. 
September 10, 2023 UPDATE
Only 17 spots left!
Registration is open for the next session of JUBILEE THREE anti-racism training, co-sponsored by First Parish, along with other area churches. 
Event format: online & on-site
Dates & times:
Friday, October 20, 2023, 6:00 pm – 9:00 pm EDT
Saturday, October 21, 2023, 9:00 am – 8:00 pm EDT
Sunday, October 22, 2023, 12:00 pm – 6:30 pm EDT
Paula Cole Jones will lead an updated version of this powerful, unique and acclaimed program, partnering with experienced UU trainers Dr. Leon Spencer and Lutricia Callair. Registration is required. Financial reimbursement is possible by contacting Rev. Paul Langston-Daley at plangston-daley@firstparish.org.
If you wish to speak to someone about the value of the training, contact Darien Smith at darien@smithquest.com.
September 2, 2023 UPDATE
What do you know about Concord's indigenous people, frontier settlers, farmers, militia, merchants, enslavers, authors, researchers, authors, immigrants, mothers, lovers, and friends? 
COIC and RJAG are co-sponsoring CONCORD STORIES, a five-session in person history course led by Rev. Dr. Jim Sherblom. 
Over five Tuesday evenings, from 7 pm to 9 pm we will explore some of Concord's saints, rogues, freemen, servants, and chattel.  What might life have been like depending upon your sex, gender, race, and social class?
September 19, 2023:                 indigenous Musketaquid and Concord settlers
September 26, 2023:                 Frontier and Colonial Concord
October 3, 2023:                       Provincial and Revolutionary Concord
October 17, 2023:                     Transcendentalist and Patriotic Concord
October 24, 2023:                     Modern and Post-Modern Concord
To register find Rev. Dr. Jim Sherblom at coffee hour or email him at jimsherblom@gmail.com
Older COIC Updates Are Available HERE.
Please visit this page again.  We update regularly.