---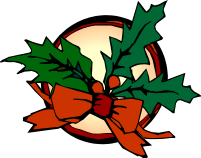 Saturday – November 2, 2019
10:00 am to 4:00 pm
Café: Lunch and Snacks All Day
Door Prize and Many Outstanding Raffle Items
Over 40 Outstanding Juried Artists, Artisans, and Crafters showing and selling latest works. Outstanding collection of fine art, originals and prints, sculptures, handmade glass items, ceramics, jewelry, textiles, knitted items, handmade household items, bags, clothing, scarves,  art works in a variety of media, cards, floral arrangements, baskets, photography, woodworks, children's items, pet gifts, bee products, holiday & home decorations, recycled items,
food gift items & more. Catnip balls, craft items, re-gifting boutique.
Bring your family members and friends for a fun-filled day of
browsing, shopping, enjoying delicious food & socializing.
Admission: $3.   Children, $1.   Children Under 6, Free.
First Parish in Concord, 20 Lexington Road, Concord, MA
Telephone: 978-369-9602
Wheelchair accessible, Rain or Shine