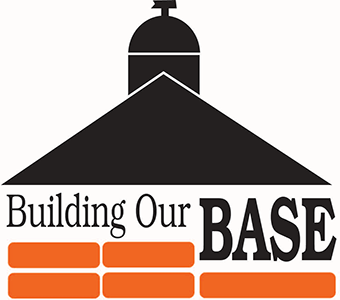 Eighth and final  in a series of letters to First Parish about this year's pledge campaign. It would normally have appeared as an insert in the April 26, Sunday order of service, but now will be sent via email. All are being posted on: firstparish.org/campaign.
April 30, 2020
Dear Ones,
When the pandemic restrictions are over, I'm going to fling open my doors to let sun-warmed air perfumed with the honey scent of lupines breeze through me while I set my gaze upon the cool blue waters of Maine to…wait for you.
Who are you? Well, I don't know yet. I'm waiting to see who'll win the raffle prize—that's me. I'm three nights in a delightful two-bedroom cottage perched on the cliff of Monhegan Island in Maine. I've got four comfy beds, a secluded beach, a huge fireplace with free wood,  and an enclosed porch from which to watch the sea on cool evenings. Diane and David Clapp have generously made me available to you and I can't wait to see what fun you'll have!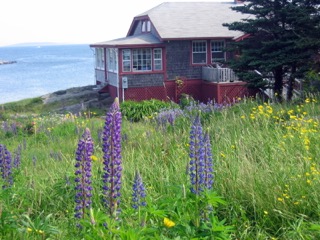 There's only one way to win me. Step up to meet the 520 Challenge by increasing last year's  pledge by $520 or more for the 2020-2021 fiscal year. (That's $10 a week, and yes, you can increase your pledge even if you've already made it.) The deadline is May 17th to be included in the raffle.
I'm an extra incentive to remind you that First Parish needs your pledge to keep our doors open and our ministries thriving. A pledge of any amount is generous. I know one couple who's getting their name put into the raffle because Tom Wilson spoke about why he and Martha Soper met the 520 Challenge in his pledge testimonial during Sunday Services on Zoom a couple of weeks ago. Do his words resonate with you?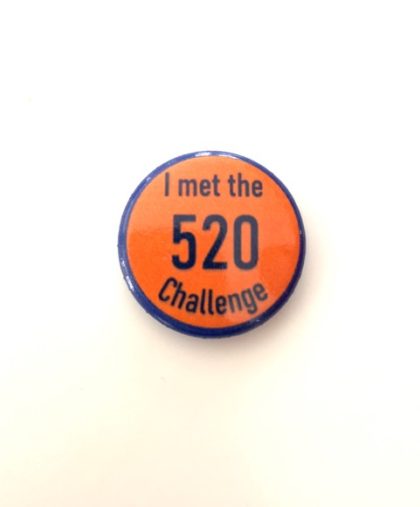 Over the years I've gotten to know a lot about First Parish. But, more important, I have found something bigger than I ever thought. …[In] these times of serious stress and disconnections, I have found comfort and hope. But, I am worried now that if we don't continue to support First Parish through our pledges, our legacy gifts, and our involvement, it may not be able to provide to others what it has given to me.
So, this is why Martha and I have increased our pledge—we have met the 520 Challenge. Since we are closing the direct pledge campaign, if you have pledged, thank you. If you want to increase your pledge because of what our amazing staff has been doing for us during these times, I encourage you to do so. If you haven't pledged yet, why not? And, why not now? We have pledged an amount that is more than I have ever given to any organization, and, you know what? I feel really good about this. I hope you can do the same.
Right now, we've raised $800,000 from 327 households or about 65% of our $1.225 million goal for the 2020-2021 church year. First Parish is grateful for the ongoing financial support of the congregation, but at these levels we won't be able to give our staff 1% cost-of-living raises or make contributions to UU affiliates like UU Mass Action and UUs for Social Justice.
Now is the time to pledge if you haven't yet, as the Annual Pledge Campaign ends May 17th to be counted toward the FY 2020-21 budget.  Please hurry to pledge online via the Pledge Now button on the First Parish website, or call or email your pledge to Fifi Ball at 978-369-9602 x456 or fball@firstparish.org
I'm privileged to be writing the final First Parish Letters To Loved Ones now that the Annual Pledge Campaign is wrapping up. Maybe that's not the official title, but that's how we personalities think of our missives to you. Not just during this time, but for all time, we are in this wild and wonderful life together.
Love,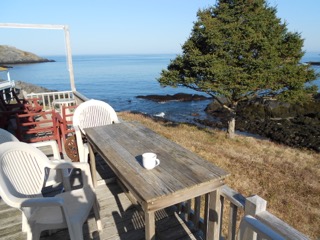 Nigh Duck Cottage on Monhegan Island