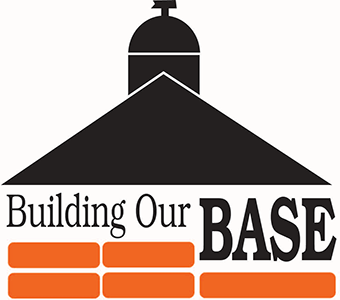 Sixth  in a series of letters to First Parish about this year's pledge campaign and would normally have appeared as an insert in the March 29, Sunday order of service, but now will be sent via email. All are being posted on: firstparish.org/campaign.
Hey—
I had to write again— it's Wiring. I've been lonely without you coming and going. It's so quiet!
Sure, I see Doug Baker every day (that man is always fixing or checking on something!), but you know he's the strong, silent type—he doesn't even talk to himself! Sometimes there's soft murmuring coming from Rev. Liz Weber's office (yes, she sneaks in here now and then for private phone chats with parishioners), but I don't listen because…it's private.
I particularly miss the music, Eric Huenneke's glorious music trumpeting from our organ, Gail Carey coaxing soaring hymns from the piano ivories, Anderson Manuel's mellow tenor racing through me. I couldn't stand it anymore. I reached out to my network and got connected one evening to the choir practicing on Zoom! I had such a frisson of excitement when I saw Beth Norton sitting at the piano in her living room. She sat opposite a Doug Baker painting of First Parish during a night-time snowstorm. On the canvas, our church windows are glowing and it's clear someone is inside despite the snow. The painting is called Choir Practice, First Parish in Concord.
At first, the Zoom choir practice is kind of funny because while everyone's singing, the lag in Zoom means no one's singing together despite Beth playing the piano and her soprano leading. Then I clap my coppers in joy because Beth tells the choir exactly what I need to hear:
Before we sing this song in harmony, TRUST that we are singing in harmony, even though you can only hear your part. Let's sing with the understanding that we are gathered in this virtual space    together. And that is the most important thing we can do tonight is to gather. Singing: "We are here together in this holy moment. And we're grateful for the winding road that brought us to this place."
Oh, yes! When you are part of a community, you are never alone. We are in this quiet, scary time in our wild and wonderful world— together. I am so grateful to have each of you.
I'm having trouble feeling settled so I was happy to hear Rev. Liz Weber and Rev. Amy Freedman say during Sunday's service that meditation, walking in nature, and being good to yourself, are all forms of prayer, ways to feel connected. Would you practice a loving-kindness meditation with me? Find a comfortable spot. Put your hand on your heart as a reminder to be loving to yourself and that our hearts beat as one. You are loved.
Repeat after me:
May I be filled with loving kindness
May I be held in loving kindness
May I feel connected and calm
May I accept myself just as I am
May I be happy
May I know the natural joy of being alive
Now you can open the circle of loving kindness by bringing to mind people who are dear to you or important to all of us like the medical staff, first responders, military and those for whom we may have new appreciation like grocery clerks, and the folks who stock and deliver goods that allow us to self-quarantine. In your heart feel your appreciation, and repeat the above lines substituting you for I.
I was much more centered when I flitted into Fifi Ball's office in time to hear we need to step it up with our pledge commitments. Right now, we've raised $672,000 from 232 households or about 55% of our $1.225 million goal for the 2020-2021 church year. First Parish is grateful for the ongoing financial support of the congregation.
The Annual Pledge Campaign ends soon! Please hurry to pledge online via the Pledge Now button on the FP website, or call or email your pledge to Fifi at 978-369-9602 x456 or fball@firstparish.org.
I'm also going to repeat what I hear Fifi suggest during these isolating and challenging times, "Stay connected to First Parish by 'attending' Sunday morning video or phone-in worship services and participating in regular or special FP meetings via Zoom. We're so grateful everyone at First Parish is doing their part to slow the spread of COVID-19 by observing social distancing and cleanliness guidelines."
I'll end with words of Rev. Howard Dana's I never tire of hearing, Blessed Be.