Transylvanian Partnership
Welcome to our web pages for the Transylvania Partnership Community (TPC) which fosters and promotes our relationship with our Unitarian partner congregation in Székelykeresztúr, one of the more than 120 Hungarian Unitarian congregations in Transylvania (Romania).  Our Partner Congregation Committee (PCC) is the body which facilitates and coordinates the activities of our Transylvanian Partnership Community through various programs.
Mission – The TPC promotes, supports and enables the deepening of the relationships between our historic spiritual communities in Concord Massachusetts and Székelykeresztúr Transylvania. more
Goals – To achieve our mission, we have established the overall "goals" for Connecting, Covenanting and Communicating.  more

---
Event:   Film "Beneath the Surface", Silent Auction and Discussion,  Saturday, March 3 at 7pm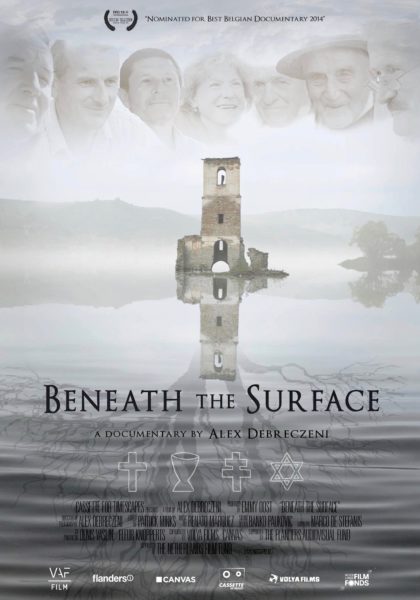 Beneath the Surface – "A beautiful lake covers the drowned village of Bözödújfalu, a traditional Hungarian community in Transylvania where five different religions used to co-exist peacefully. In an unfortunate twist of fate, the village was destroyed the year of the downfall of Ceausescu and just before the fall of the Iron Curtain. Twenty-five years later, now sprawled across different countries and social classes, the remaining former inhabitants of Bözödújfalu meet again by the side of the lake, in an attempt to pass on their special values to the younger generations."  Alex Debreczeni, the filmmaker
The 3 minute trailer is @ https://vimeo.com/105786921
This moving film tells the story of the diverse and tolerant village, Bözödújfalu, that was intentionally flooded and destroyed during the reign of Ceausescu in the bid to destroy over 8,000 villages and force people into cities. Bözödújfalu was the birth village of Rev. József Szombatfalvi, formerly (now retired) the minister of our partner congregation in Székelykeresztúr.  He and his brother István, are both featured in the film.
Suggested Donation $20 – Proceeds to benefit the Partner Congregation Pilgrimage Assistance Fund.
Let us know that you're coming on our event page at:
    https://www.facebook.com/events/355703911577389/
Current Pilgrimage Initiative:  2018 April Pilgrimage to Székelykeresztúr
The Partner Congregation Committee (PCC) and Religious Education Program, in collaboration with our partner congregation in Székelykeresztúr, are organizing our next Transylvanian multi-generational pilgrimage to our partner congregation in Székelykeresztúr.  Our twenty seven pilgrims range from elementry school well into retirement and include ministers, staff, individuals, couples, and parents-with-children.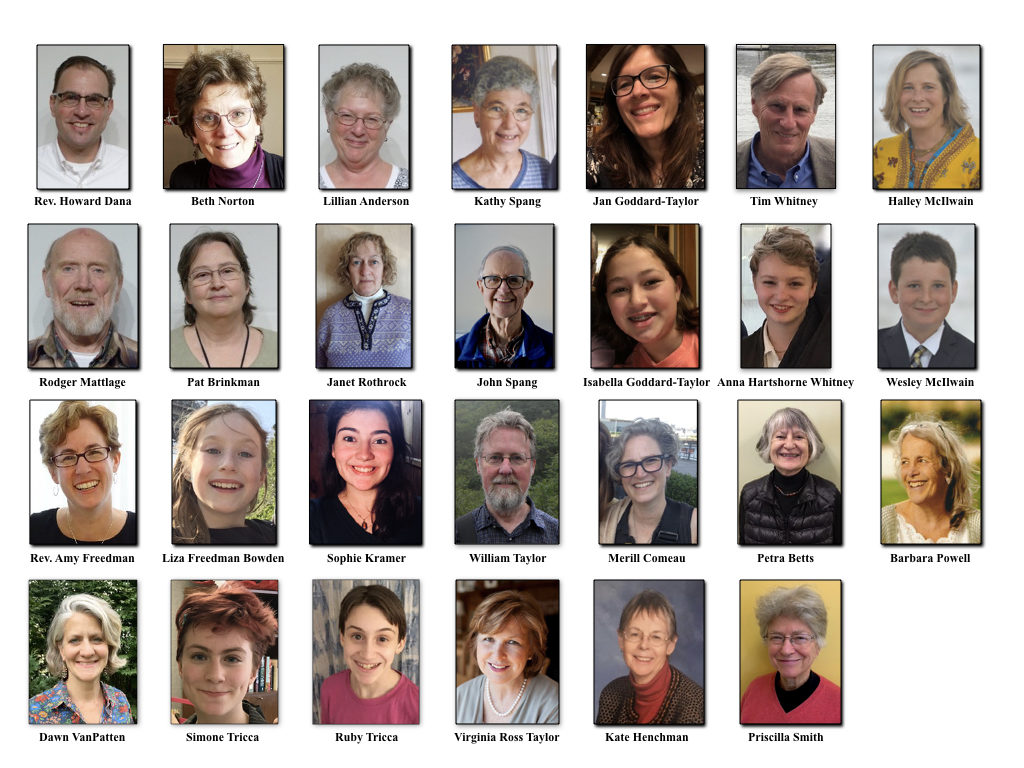 In Memoriam: Ursula Kristoffy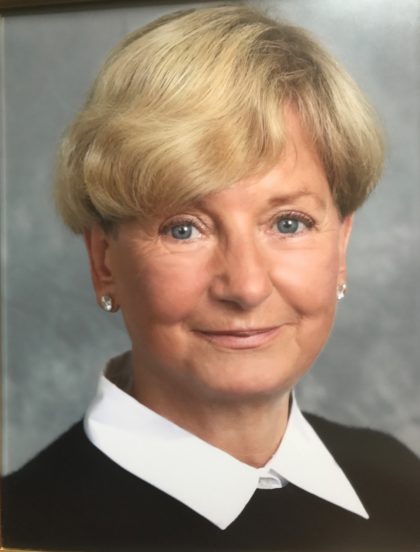 Our congregation and its Transylvania Partnership Community is holding Ursula Kristoffy and her family in our hearts, thoughts and prayers.  She died peacefully on July 31st of ovarian cancer in hospice in Wayland, Massachusetts.
Ursula (together with her husband Ivan) was a long-time supporter of our partnership with our extended family in the Hungarian Unitarian congregation in Székelykeresztúr, Transylvania.  She traveled there numerous times, starting in 1996 when she and Iván visited and started the Concord-Székelykeresztúr Student Scholarship Program.  The program provides essential support making it possible for Hungarian minority students from rural villages to cover the costs of room and board in the dormitory at the Unitarian high school in Székelykeresztúr.
We cherish our memories of our times with Ursula as do her many friends in Transylvania.
Donations in Ursula's memory will be gratefully accepted by the First Parish Transylvania Partnership Community to which Ursula and Ivan devoted so much of their love, energy, time and financial support.  To donate, please click the green "Donate Now" on the left side of this webpage, and in the Memo to First Parish box it is essential to type "Ursula Kristoffy Memorial Fund". Alternatively, check donations can be sent to First Parish, 20 Lexington Road, Concord, MA, 01742 and made to "First Parish in Concord", and again it is essential to write "Ursula Kristoffy Memorial Fund" in the memo line.  For international donations, please email fball@firstparish.org to request instructions.
Ursula's full obituary in the Concord Journal can be found at:  http://tinyurl.com/y9ubkwvq
---
---
Programs and Activities – It is through our day to day practices, and our programs and activities that we realize our partnership Mission and Goals.
Our Transylvania Partnership Programs page has more information, including the following:
The Transylvania Pilgrimage Program

The Székelykeresztúr Friendship House (formerly called "The Community House") Project
---
Partner Congregation Committee Members
| | |
| --- | --- |
| Lillian Anderson (Co-Chair) | Linda Benua |
| Rodger Mattlage (Co-Chair) | Dana Booth |
| Iván Kristóffy (Chair Emeritus) | Kathy Booth |
| Beth Norton (Staff Liason) | Pat Brinkman |
| Sara Ballard (Monthly News) | Peggy Claybrook |
| Darien Smith (Treasurer) | Ellen Crompton |
| Katalin (Kathy, Kati) Spang (Scholarships)  | |
---
Useful
---
---
Mission
The Transylvania Partnership Community (TPC) promotes, supports and enables the deepening of the relationships between our historic spiritual communities in Concord Massachusetts and Székelykeresztúr Transylvania.
We are ever mindful of the common threads that bind us closely together.
So too are we mindful of our differences and seek ways to transform them into new levels of shared strength and hope.
We continue to deepen our circles of mutual trust and understanding of what it means to be Unitarians across continents, languages and cultures.
We visit each other to experience first hand the richness of our unique perspectives and histories.
We exchange ideas and gifts to enrich the life and spirit of each of our congregations.
 

Goals
We have established the following goals to help us achieve the mission:
Connecting – To bring together people interested in our partner church and Transylvania, including Choir Pilgrims, Youth Service Pilgrims, student scholarship program supporters, donors, and so on.
Covenanting – To take the initial steps toward possibly establishing a covenant between our two communities church, whereby our expectations of and promises to each other will be laid out and understood by both partners.
Communicating — To educate and inform fellow First Parishioners about the purpose of our partnership, the activities and needs of our friends in Székelykeresztúr, and how we can all grow in our understanding of each other. We will do this through well-organized lists and more frequent communications to interested parishioners.
---
[Rodger Mattlage , our webmaster welcomes comments, questions and suggestions.]