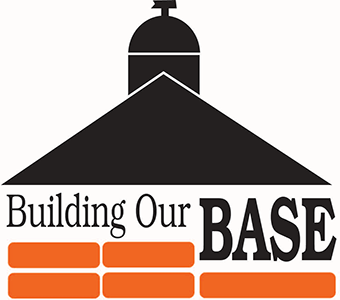 Fourth  in a series of letters to First Parish about this year's pledge campaign and would normally have appeared as an insert in the March 15, Sunday order of service, but now will be sent via email. All are being posted on: firstparish.org/campaign.
"We're living in a period where a lot of shocking things are happening in our daily lives. It puts tremendous stress on people and on our institutions. How do we nurture spiritual communities that prepare us for resiliency, compassion, and collective strength? This is a question we need to answer."
~ UUA President Susan Frederick-Gray
Dearest,
We live in difficult times—but yay!—we are in this together!
Your values are raised up and magnified by all of us in Boston and beyond who are working to give life to our Seven Principles. We do this through me—the UUA Annual Program Fund—which supports initiatives like UU the Vote, Black Lives UU, and Green Sanctuaries—all causes taken up with zest by First Parish activists.
I suspect some of you wonder why I'm a line item in your budget. Let me tell you why I am—the UUA is—so vital. We are the glue that connects you to the interdependent web of more than 1,000 churches across the country that practice Unitarian Universalism. Having a centralized resource gives us a strength, voice, and depth of experience no single church can achieve on its own. The UUA Annual Program Fund enables organized UU faith, minister credentialing, UU publishing, General Assembly, and religious outreach, giving us many rays of light into the world to do good.
The creation of the UU the Vote is one example of how we work out in the world. As progressive people of faith we can fight for our values, counter voter suppression, uphold democracy, and engage in spiritually grounded, values-based work with other voter activists in our community.
We are always working behind the scenes for First Parish. For instance, we support your ministerial searches, including standard contracts and compensation packages, resulting in stellar hires like Rev. Howard Dana and Rev. Liz Weber. We assist with other stuff, too, like procedures for dealing with COVID-19, salary recommendations, RE curriculum, and safe congregation policies, to name a few.
What does this cost you? We ask each congregation to contribute about 6.75% of their annual operating budget to the UUA Program Fund. As one of the largest UU churches, that comes to $70,765 for 2020-2021. 
Congratulations! Again this year, First Parish in Concord joins the UUA's Honor Roll for making 100% of its requested contribution to me—the UUA Annual Program Fund. I appreciate your trust in our shared mission and your covenant with our wider faith.
Wishing you the best of luck in raising enough pledges to allow us all to Build Our Base. You're on your way—146 households have pledged $513,825, over 40% of your pledge goal for 2020-2021.
I've been asked to remind you that if you'd like to pledge, you can do so online at firstparish.org, by email to Fifi Ball:fball@firstparish.org, or by phone 978-369-9602 x456. We'll all be so grateful.
Warmly,
UUA Annual Program Fund